Today's Devotional
A Prayer for the Lost - Your Daily Prayer - May 26, 2018
Top Artists
Israeli president warns of danger posed by Iran's nuclear program (Second Coming Watch Update #300)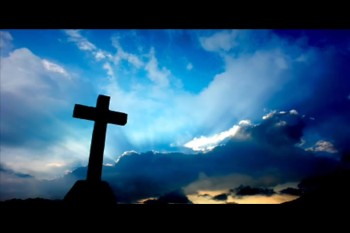 1. According to The Times of Israel, Israeli President Shimon Peres addressed the World Economic Forum and warned of the danger posed by Iran's nuclear program -- not only to Israel, but to the rest of the international community as well.

2. According to The Jerusalem Post, Jordan's King Ab-dull-ah II says the two-state solution between Israel and Palestine will only be viable while President Obama is still in office.
3. According to Reuters, five people were shot dead in the Egyptian city of Suez during nationwide protests against President Mohamed Morsi on the second anniversary of the uprising that toppled Hosni Mubarak.
4. According to Reuters, North Korea threatened to attack rival South Korea if Seoul joined a new round of tightened U.N. sanctions, as Washington unveiled more of its own economic restrictions following North Korea's rocket launch last month.
5. According to Reuters, Britain's economy shrank more than expected at the end of 2012 with a North Sea oil production slump, lower factory output and a hangover from London's Olympics pushing it perilously close to a "triple-dip" recession.
James 5:7 // SecondComingHerald.com
Embed

glsociety

632 views

2013-06-20T17:04:04

1. According to The Times of Israel, Israeli President Shimon Peres addressed the World Economic Forum and warned of the danger posed by Iran's nuclear program -- not only to Israel, but to the rest of the international community as well.

2. According to The Jerusalem Post, Jordan's King Ab-dull-ah II says the two-state solution between Israel and Palestine will only be viable while President Obama is still in office.

3. According to Reuters, five people were shot dead in the Egyptian city of Suez during nationwide protests against President Mohamed Morsi on the second anniversary of the uprising that toppled Hosni Mubarak.

4. According to Reuters, North Korea threatened to attack rival South Korea if Seoul joined a new round of tightened U.N. sanctions, as Washington unveiled more of its own economic restrictions following North Korea's rocket launch last month.

5. According to Reuters, Britain's economy shrank more than expected at the end of 2012 with a North Sea oil production slump, lower factory output and a hangover from London's Olympics pushing it perilously close to a "triple-dip" recession.

James 5:7 // SecondComingHerald.com
Suggested for You
---
Related Videos
---