Today's Devotional
A Prayer for Your Child against Satanic Attack - Your Daily Prayer - July 20, 2018
Top Artists
Stand Strong - Official Trailer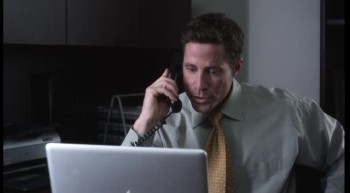 Matt Webster measures his success by his possessions. Though he appears to have it all, pride of ownership does little to fill the void of a purposeless life. Broken relationships, isolation and pain for himself and his family, are the result of his pride and selfishness.

Through a series of financial and family crises, Matt and his family are stripped of all they own and are humbled enough to learn what success is really all about.
Here is a powerful drama that is as contemporary as today's newspaper. This one just might change your life and is guaranteed to build up your faith.
Genre: Feature Film - Inspirational, Faith-Based Drama. Buy it here:
http://www.gobmg.com/product/dvsst/
Buy Now

Embed

bridgestonemediagrp

15078 views

2012-09-21T17:54:08

Matt Webster measures his success by his possessions. Though he appears to have it all, pride of ownership does little to fill the void of a purposeless life. Broken relationships, isolation and pain for himself and his family, are the result of his pride and selfishness.
Through a series of financial and family crises, Matt and his family are stripped of all they own and are humbled enough to learn what success is really all about.
Here is a powerful drama that is as contemporary as today's newspaper. This one just might change your life and is guaranteed to build up your faith.
Genre: Feature Film - Inspirational, Faith-Based Drama. Buy it here: http://www.gobmg.com/product/dvsst/
Suggested for You
---
Related Videos
---