Brandon Heath - Bend (From The Story: Joseph)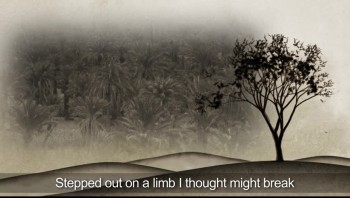 Featuring the sublime voice of Grammy nominated singer Brandon Heath, 'Bend' tells the story of Joseph and how, after being sold into slavery, he becomes the governor of the land of Egypt.

This fertile land leads his brothers to him once again amidst the famine, and after revealing his identity to them, he orders the family to join him in Egypt where he is reunited with his loving father.
Experience the Bible with The Story. Unique songs and films to captivate your church and worship group.
Download here:
http://www.worshiphousemedia.com/mini-movies/34028/Bend-The-Story
Buy Now

Embed

worshiphousemedia

24679 views

2012-10-31T15:24:13

Featuring the sublime voice of Grammy nominated singer Brandon Heath, 'Bend' tells the story of Joseph and how, after being sold into slavery, he becomes the governor of the land of Egypt.
This fertile land leads his brothers to him once again amidst the famine, and after revealing his identity to them, he orders the family to join him in Egypt where he is reunited with his loving father.
Experience the Bible with The Story. Unique songs and films to captivate your church and worship group.

Download here: http://www.worshiphousemedia.com/mini-movies/34028/Bend-The-Story
Suggested For You
---
Related Videos
---
Today's Devotional
A Christmas Prayer for Your Children - Your Daily Prayer - December 5
Top Artists