Powerful Perspective of Adam and Eve - Good Featuring Matthew West and Leigh Nash (From The Story)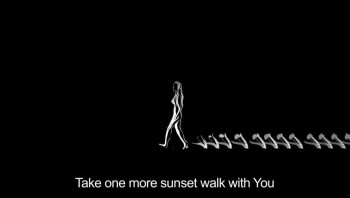 Adam & Eve, taken from the acclaimed DVD and music tour THE STORY.

A contemporary and innovative animation film, created especially by Big Book Media to accompany the moving and dramatic song GOOD ft. Christian artists Matthew West & Leigh Nash.
Follow The Story into the garden of Eden, and the temptation that lies within. Share The Story with your church today!
http://www.worshiphousemedia.com/mini-movies/33497/Good-The-Story
Buy Now

Embed

worshiphousemedia

23389 views

2012-10-02T10:49:04

Adam & Eve, taken from the acclaimed DVD and music tour THE STORY.
A contemporary and innovative animation film, created especially by Big Book Media to accompany the moving and dramatic song GOOD ft. Christian artists Matthew West & Leigh Nash.
Follow The Story into the garden of Eden, and the temptation that lies within. Share The Story with your church today!

http://www.worshiphousemedia.com/mini-movies/33497/Good-The-Story
Today's Devotional
A Prayer for Direction - Your Daily Prayer - January 22, 2019
Top Artists