All Wives Want for Valentines Day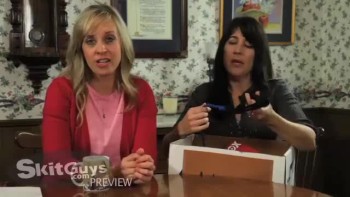 Download this video and use it in your church at: http://skitguys.com/videos/item/all-wives-want-for-valentines-day All a wife really wants from her husband is love and support, and maybe a few less socks on the floor. In this funny video from the Skitzy Chicks, Carrie expresses her feelings while Melinda tells it like it is.
Today's Devotional
A Prayer for When You Grieve a Loved One in Heaven - Your Daily Prayer - November 22Heaven had always seemed far off in time and space. It was a sure thing but a someday thing, so distant from the busy days of our life raising kids and paying bills. And then it wasn't.
Top Artists