All Wives Want for Valentines Day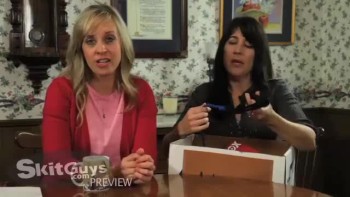 Download this video and use it in your church at: http://skitguys.com/videos/item/all-wives-want-for-valentines-day All a wife really wants from her husband is love and support, and maybe a few less socks on the floor. In this funny video from the Skitzy Chicks, Carrie expresses her feelings while Melinda tells it like it is.
Today's Devotional
A Prayer to Bless the Lord - Your Daily Prayer - July 10
We have so many reasons to give God praise. If you're having a tough day and can't think of many, here's just a few from these verses.
Top Artists