Skit Guys - Palm Sunday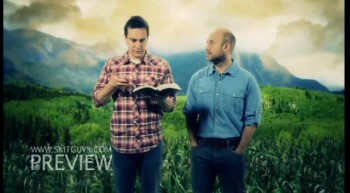 Download this video at http://skitguys.com/videos/item/palm-sunday What is Palm Sunday? The Skit Guys explain the history and significance of Palm Sunday as only they can. Get your church prepared to celebrate Holy Week!
Today's Devotional
A Prayer for When Grief Affects Our Friendships - Your Daily Prayer - April 1
Thankfully, our God is Healer and can bring peace and restore wounds acquired in our relationships during a time of grief. Will you hand over the hurt and pain to the Father, and allow Him to cover you in His mercy and grace today?
Top Artists
Top Music Videos
Christian News
The latest news and hot topics trending among Christian music, entertainment and faith life.