The Redeemer Walks Among Us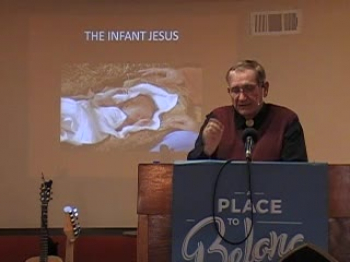 IF YOU ARE HAVING DIFFICULTY VIEWING/UPLOADING THIS VIDEO, CLICK HERE

http://communitychristianchurch.sermon.net
http://www.community-christian-church.com
http://perrysperiodicals.blogspot.com
"The Redeemer Walks Among Us"
Matthew 28:1-10
Embed

ccrchurch

1139 views

2021-12-12T15:50:25

IF YOU ARE HAVING DIFFICULTY VIEWING/UPLOADING THIS VIDEO, CLICK HERE

http://communitychristianchurch.sermon.net

http://www.community-christian-church.com

http://perrysperiodicals.blogspot.com

"The Redeemer Walks Among Us"
Matthew 28:1-10
Today's Devotional
A Prayer When We Struggle to Forgive - Your Daily Prayer - September 28
Are you going through a time where you find it difficult to forgive? Are you harboring feelings of resentment or bitterness? Are these feelings ones that you would love to rid yourself of? Jesus doesn't want your life to be dominated by sin, whether that is your own sin or someone else's. These are burdens that you are not meant to carry.
Top Artists
Top Music Videos
Christian News
The latest news and hot topics trending among Christian music, entertainment and faith life.