The Redeemer Walks Among Us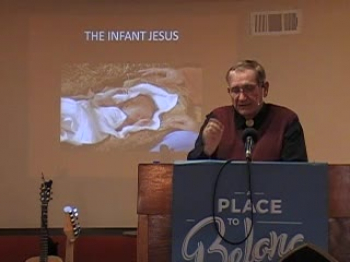 IF YOU ARE HAVING DIFFICULTY VIEWING/UPLOADING THIS VIDEO, CLICK HERE

http://communitychristianchurch.sermon.net
http://www.community-christian-church.com
http://perrysperiodicals.blogspot.com
"The Redeemer Walks Among Us"
Matthew 28:1-10
Embed

ccrchurch

1139 views

2021-12-12T15:50:25

IF YOU ARE HAVING DIFFICULTY VIEWING/UPLOADING THIS VIDEO, CLICK HERE

http://communitychristianchurch.sermon.net

http://www.community-christian-church.com

http://perrysperiodicals.blogspot.com

"The Redeemer Walks Among Us"
Matthew 28:1-10
Today's Devotional
A Prayer for the Loss of a Spouse - Your Daily Prayer - September 30
Losing a spouse is undeniably heart-wrenching. The sting of loss penetrates every core of our lives and every hidden corner of our hearts. We are forced to navigate life solo, without the one person who promised to be there with us.
Top Artists
Top Music Videos
Christian News
The latest news and hot topics trending among Christian music, entertainment and faith life.