Elder-Overseer-Pastor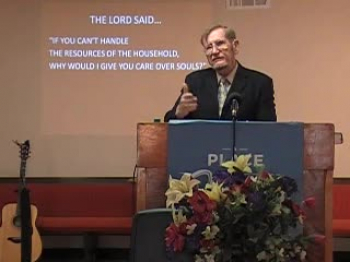 IF YOU ARE HAVING DIFFICULTY VIEWING/UPLOADING THIS VIDEO, CLICK HERE

http://communitychristianchurch.sermon.net
http://www.community-christian-church.com
http://perrysperiodicals.blogspot.com
"Elder-Overseer-Pastor"
Titus 1:5-9
1 Corinthians 11:1
Embed

ccrchurch

1345 views

2023-03-12T18:55:04

IF YOU ARE HAVING DIFFICULTY VIEWING/UPLOADING THIS VIDEO, CLICK HERE

http://communitychristianchurch.sermon.net

http://www.community-christian-church.com

http://perrysperiodicals.blogspot.com

"Elder-Overseer-Pastor"

Titus 1:5-9
1 Corinthians 11:1
Today's Devotional
A Prayer to Change the Way You Think.- Your Daily Prayer - September 24
The world is bent to "self," but we are called to be selfless. Through the power of the Holy Spirit living in every single one of us who believes in Christ Jesus as our Savior, we have infinite power to transform and renew our minds. God wouldn't have put in Scripture for us to digest if it was impossible.
Top Artists
Top Music Videos