Today's Devotional
A Prayer to Soothe an Anxious Heart - Your Daily Prayer - May 22, 2018The answer to anxieties is to go to God as soon as you sense a worry.
Top Artists
AMAZING Human Drama Video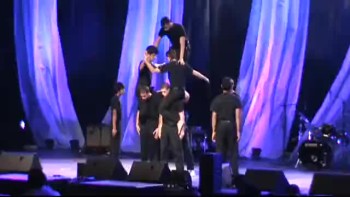 WARNING! This video will cause goose bumps--especially at the end! :) May this video bless you and others! Song 'Our God Reigns' by Delirious?

From the National Fine Arts Festival in Detroit, MI. The Remnant Omega from Faith Assembly of God out of Orlando, Florida won 1st place in Large
Human Video Ensemble. Group Members: Devin McCreary Jose Laro Israel Torres Kevin Matsusaka Josh Castro Robert Shays Ricardo Alvedo Brandon Reyes Miles Loveland
Embed

theremix

149913 views

2011-02-01T17:35:54

WARNING! This video will cause goose bumps--especially at the end! :) May this video bless you and others! Song 'Our God Reigns' by Delirious?


From the National Fine Arts Festival in Detroit, MI. The Remnant Omega from Faith Assembly of God out of Orlando, Florida won 1st place in Large
Human Video Ensemble. Group Members: Devin McCreary Jose Laro Israel Torres Kevin Matsusaka Josh Castro Robert Shays Ricardo Alvedo Brandon Reyes Miles Loveland