Today's Devotional
A Prayer to Soothe an Anxious Heart - Your Daily Prayer - May 22, 2018The answer to anxieties is to go to God as soon as you sense a worry.
Top Artists
Come to Jesus- Destinee Quinn(from 2008)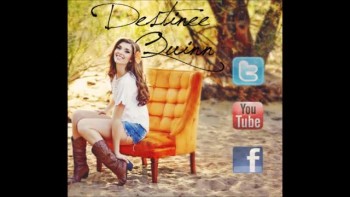 This is my very little edited version of the beautiful Mindy Smith's song Come to Jesus. I recorded this at the beginning of 2008 as a song to showcase my talent and heart as well. I still think this is the best thing I have out right now. I will be hitting the studio the next few weeks and recording some awesome "rock"in', "twang"in' with a little bit of "pop"in' songs that you all will love! Stay updated by LIKEing www.facebook.com/DestineeQuinn

Thank you!
Proverbs 16:9
Embed

destineequinn

366 views

2011-02-17T20:50:37

This is my very little edited version of the beautiful Mindy Smith's song Come to Jesus. I recorded this at the beginning of 2008 as a song to showcase my talent and heart as well. I still think this is the best thing I have out right now. I will be hitting the studio the next few weeks and recording some awesome "rock"in', "twang"in' with a little bit of "pop"in' songs that you all will love! Stay updated by LIKEing www.facebook.com/DestineeQuinn

Thank you!

Proverbs 16:9