Vision of Heaven and Hearing from Jesus - Kynan Bridges on Sid Roth's Supernatural!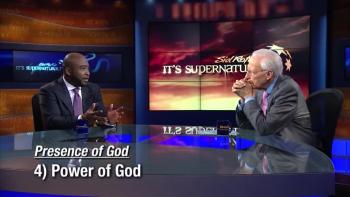 Kynan Bridges was on an airplane minding his own business when suddenly he was taken up to heaven. Jesus said to him, "Tell my people there is more." You'll want to say yes to more!

Click here to order copy of Living from the Presence (2 Books & 3-CD Set) by Kynan Bridges: http://bit.ly/2xXpYKn

This video is from Sid Roth's Supernatural!
https://www.youtube.com/user/SidRoth

To see more testimonies of heaven and hell,
http://www.heavenvisit.net
Today's Devotional
A Prayer for Those in Ministry - Your Daily Prayer - January 14, 2019They devoted themselves to the apostles' teaching and to fellowship, to the breaking of bread and to prayer (Acts 2:42).
Top Artists