Vision of Heaven and Hearing from Jesus - Kynan Bridges on Sid Roth's Supernatural!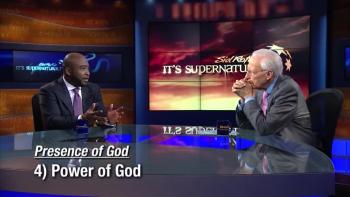 Kynan Bridges was on an airplane minding his own business when suddenly he was taken up to heaven. Jesus said to him, "Tell my people there is more." You'll want to say yes to more!

Click here to order copy of Living from the Presence (2 Books & 3-CD Set) by Kynan Bridges: http://bit.ly/2xXpYKn

This video is from Sid Roth's Supernatural!
https://www.youtube.com/user/SidRoth

To see more testimonies of heaven and hell,
http://www.heavenvisit.net
Today's Devotional
A Prayer for Unity in Our Nation - Your Daily Prayer - July 4Dear God, We are needy of you. We're aware, more than ever, of our own weaknesses, and of the struggle with dark forces that try hard to divide us and gain more ground.
Top Artists