Today's Devotional
A Prayer for Victory - Your Daily Prayer - July 23, 2018Give me a measure of your strength so that I might not give into discouragement, deception and doubt!
Top Artists
Emotional Meeting of Two Girls Who are Both Missing an Arm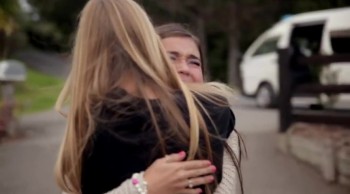 Meet Sarah and Paige. The two girls have been best friends with a special bond since they were 8 years old. They are both missing an arm, and have supported each other in ways no one else can quite understand, but they've never met in person. Until now.

If you liked this video, see the emotional moment they learned they would get to meet, here:
http://www.godtube.com/watch/?v=WYK7LWNX
Embed

ourprecioussavior

12625 views

2013-11-07T10:14:05

Meet Sarah and Paige. The two girls have been best friends with a special bond since they were 8 years old. They are both missing an arm, and have supported each other in ways no one else can quite understand, but they've never met in person. Until now.

If you liked this video, see the emotional moment they learned they would get to meet, here: http://www.godtube.com/watch/?v=WYK7LWNX