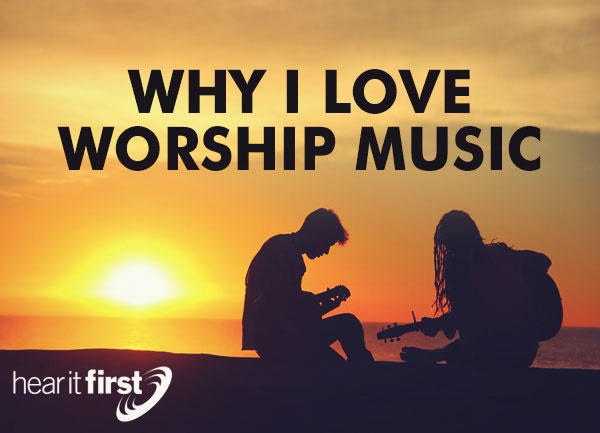 Why do you love worship music? Do you like Christians R & B music, Contemporary Christian music, the traditional hymns or something altogether different? Here's a look at the different kinds of worship music and some of their top artists.
Christian R & B Music
Some of the most inspirational worship music you can hear today is Christian R & B (Rhythm and Blues) or gospel/urban music. Groups like A7 which integrates such musical styles as Motown R&B, gospel, jazz, rap, and even hip-hop have produced an urban soul-stirring style of music that is being classified as inspirational urban soul that is spreading to even contemporary Christian radio stations. Many of these groups or artists have their own unique ability to move seamlessly between a wide variety of genres, proving their diversity with pop, gospel, and R&B influences which explains why so many of the Christian R & B music is now crossing over into the pop charts. The only real difference is the predominance of spiritual overtones and lyrics which lean heavily on the anointing and work of the Holy Spirit. These worship songs are very contagious even though they've long been a favorite in the urban music fields. Most of these artists or groups are very gifted in creating and presenting contemporary R & B urban gospel music with elemental mixes of jazz and soul but still packed with spiritual messages. Some of the top Christian R & B artists and groups include A7, Anointed, Carl Brister, Crystal Lewis, CeCe Winans, Dottie Peoples, The Blind Boys of Alabama (love them!), Kirk Franklin, Richard Smallwood, Smokie Norful, Fred Hammon, Mary Mary, Tramaine Hawkins to name only a few.
Contemporary Christian Music
This genre is sometimes called Christian Rock and is similar to rock and roll except that the lyrics are inspirational. The label Contemporary Worship Music is a very loosely defined genre of Christian must that has developed over the last few decades and has grown in popularity among all ages. This is one of the more popular sounds of contemporary worship you'll find in many churches today and reaches a younger crowd but which also reaches the older "Baby Boomer" generations too. Sometimes these songs are called "praise songs" or "worship songs" and are typically played by worship bands or groups but also include solo artists. It is very similar in style to pop or rock music and is particularly popular in Western churches. Some of the top artists include Casting Crowns, Third Day, Kutless, Carrie Underwood, Matthew West, MercyMe, tobyMac, Amy Grant, For King and Country, Chris Tomlin, Big Daddy Weave, Kari Jobe, Building 429, Tenth Avenue North and Steven Curtis Chapman, to name only a few.
Traditional Christian Music
This genre is typically the older hymns that have been around, in some cases, for a few hundred years or less. These are probably the most biblically lyrical of all since many of these traditional hymns use Scripture as their lyrics. The Greek word for hymn or hymns is "hymnos" and means "a song of praise" and that is basically what they are comprised of. They are much more traditional in the sense that they focus on words or theology from the Bible. Some of these traditional hymns are being used by Christian R & B and Contemporary groups and artists because they are so popular and well known. Many of the older generations prefer these because they grew up singing them in church while they were still young. Many who sing these worship songs know them by heart since they've been sung for so long and have been committed to memory. Like other worship songs, they are used to give praise and adoration to God and/or Jesus Christ and frequently include the attributes of God such as His grace, mercy, love and holiness. This might be the most familiar of all worship music around the globe and many of the traditional hymns have been translated into multiple languages such as Amazing Grace, The Old Rugged Cross, What a Friend We Have in Jesus, I'll Fly Away, and hundreds of others. In the history of the church these hymns are the most heard and sung of all worship songs. Many of the traditional hymns are constructs from verses or chapters of the Bible, typically from the Book of Psalms.
Christian Rap and Hip Hop Music
This type of genre is growing rapidly among the youngest of the Christian faith. Christian Rap music is sometimes referred to as Christian Hip Hop and is very well known for its emphasis on lyrical expression and rhymes with the use of synthesized sounds and bass with a rap singer or vocalist either singing or speaking the lyrics. Those who listen to it are immersed into a worship style that is quite different from the traditional worship style because they might include various bodily movements, gestures, and dance. Some of the most popular Christian Rap artists include Lecrae, D-Maub, MC Jin Ft. Daw, Gideonz Army, Dwayne Tryumf, R-Swift and Joshua Young, Lecrae and John Reilly, Trip Lee and Jai, Sho Baraka and J.R., Frontlynaz, TP, Canton Jones, Nigel Lewis, Thi'sl, Theory Hazit, Braille, Rhema Soul, and Tye Tribbett and several others too numerous to include here.
Christian Metal
This is clearly as close to heavy metal as Christian music gets. It has heavy undertones of heavy metal music except the lyrics are clearly Christian-oriented. Christian metal is one of the bigger influences in school-age youth today. The music is very heavy and frequently played loudly and incorporates mostly electric guitar, drums, organs, synthesizers, bass and vocals. Many youth that have been born again bring with them their tastes in heavy metal and some of the Christian Metal bands or soloists cross over into the pop or secular music charts. Some of the most popular Christian Metal bands include As I Lay Dying, August Burns Red, Skillet, Demon Hunter, Red, Becoming the Archetype, Underoath, Stryper, Tourniquet, Theocracy, Living Sacrifice, Disciple, and The Devil Wears Prada.
Conclusion
Whatever Christian music you prefer to listen to and sing along with is strictly up to you. I believe that God accepts true worship as long as it's in spirit and in truth and personal preferences vary as widely as the diversity of people does. As long as your worship music allows you to worship God in the style that you prefer and the lyrics are biblically sound, it is all a joyful noise to the Lord. The psalmist writes "Make a joyful noise to the LORD, all the earth; break forth into joyous song and sing praises" (Psalm 98:4) and "let the sound of his praise be heard" (Psalm 66:9). We can praise God in old traditional hymns or "Sing to him a new song [and] play skillfully, and shout for joy" (Psalm 33:3) and it doesn't matter if you sing it, rap it, or "Shout joyfully to the LORD, all the earth" (Psalm 100:1), we all praise and worship the same God…it's just that we do it with different sounds and in different ways. I believe to God, that's all that matters because He looks at the heart.