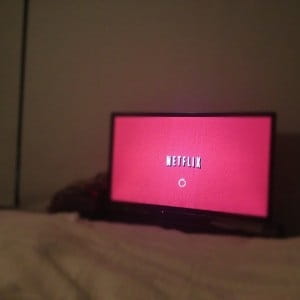 I love watching movies on Netflix and it's a great to quickly scan through movies instead of driving to Blockbuster or Family Video, spending 20 minutes walking circles around the store, picking four videos and going home to realize that your four-year old changed her mind again! Here are my top 15 family movies to watch on Netflix instant.
"The Truth" Psalm 127: 3-5 "Behold, children are a heritage from the LORD, the fruit of the womb a reward. Like arrows in the hand of a warrior are the children of one's youth. Blessed is the man who fills his quiver with them! He shall not be put to shame when he speaks with his enemies in the gate."
15. The Mouse and the Motorcycle
A mouse named Ralph lives in a resort in disrepair called the Mountain View Inn. Keith Gridley is a young boy visiting the area and staying at the resort with his family. Ralph finds the boy's toy motorcycle and he tries to ride it, but fails. He gains Keith's trust and soon he's riding through the halls on midnight runs. Keith's mom spots him, but his father won't believe her. Ralph crashes and is forced to leave the motorcycle behind, losing Keith's trust. Will Ralph regain Keith's friendship so he can keep riding the motorcycle?
14. Yours, Mine & Ours
Frank Beardsley and Helen North are single parents who happen to run into each other and realize their rekindled feelings from 20 years ago are strong, so they run off and get married. The problem is that they each have eight children who now have to live under one roof and the dynamics of each family are completely opposite. Helen is a free-spirited fashion designer and believes in letting her kids express themselves and everyone has a say. Frank is an admiral in the Coast Guard and runs his family like a tight ship. He loves his kids, but the schedule has to revolve around his demanding career. Mixing the two families is challenging, but they are now family, so they can work through anything, right?
13. The Mistle-Tones
Holly is in her twenties and is obsessed with the singing group called the Snow Belles, which is a well-known Christmas group that her mother started. A spot opens and she is sure her destiny includes joining the Snow Belles. She has a hard time getting to her audition, but amazes everyone when she sings. Three of the members agree that Holly deserves the spot, but the leader Marci refuses to give Holly a chance because she is afraid that she will lose control. Holly is crushed, but her coworkers band with her to form their own singing group and challenge the Snow Belles and other performers to a holiday sing off.
12. Flicka: Country Pride
This is the third film in the Flicka series about a horse named Flicka, following Flicka in 2006 and Flicka 2 in 2010. Clint Black plays Toby who travels to Cherry Creek Farms that is run by Lindy and her teenage daughter Kelly. He's there to turn the financial and emotional turmoil around after the tragic death Lindy's husband. Kelly (played by Kacey Rohl) loves horses and quickly connects with Flicka, whom Toby brought with him. Kelly and her old friend Stephanie had a falling out after Kelly's father passed away, but they still see each other often since Stephanie boards her horses on the farm. The friendship is strained further as they become teammates in dressage and have a crush on the same boy.
11. Charlotte's Web
This heartwarming story shows the connection of Charlotte, a spider, and Wilbur, a pig. A runt piglet nearly goes to the slaughterhouse, but a girl named Fern Arable saves him and nurtures him to health. After he is weaned he moves to Fern's uncle's farm. Wilbur misses Fern's companionship and is still headed to the slaughterhouse. A spider named Charlotte vows to save Wilbur and creatively spins webs with special messages that peak enough interest to prevent his ill fate.
10. Holes
Teenage boy Stanley Yelnats has misfortune in his blood and ends up being wrongfully accused of stealing valuable shoes donated to charity by Clide "Sweet feet" Livingston. Stanley ends up in Camp Green Lake, a juvenile work camp where inmates have to dig holes in the desert all day long. Warden Walker (played by Sigourney Weaver) is the evil and heartless camp director and is actually on a mission to find stolen goods buried by Kissin' Kate Barlow, which is why the kids are forced to dig holes. Stanley befriends the other inmates and tries to help them while seeing how everyone is unjustly treated. Will Stanley find a way to clear his name and finally rid his family of the unlucky curse?
9. Brother Bear
A man named Kenai is forced to overcome his fear of bears after turning into one following his brother's death. This shocking reality teaches him the truth about man's relationship with bears. He has to reach the Northern Lights for the chance to turn back into a human and meets Koda, who is a young bear searching for his home. Kenai and Koda travel together and become friends. How will this new perspective affect Kenai's final decision to stay bear or turn human?
8. Hugo
A 12-year old boy named Hugo learned how to repair mechanical machines before his father was killed in a fire. He moves in with Claude, his alcoholic uncle who repairs the clocks at the train station. Claude disappears, but Hugo continues to live in the train station and secretly keeps up on the clock maintenance. His true passion is finishing the project of repairing an automation that draws pictures he started with his father. While searching for parts, he is caught by mechanical toy owner Papa Georges who takes away his notebook full of notes about the automation. Hugo follows Papa home in hopes of retrieving it and befriends his granddaughter Isabelle. Hugo agrees to work in the toyshop with Papa in order to earn his notebook back and he continues fixing the automation. As he fixes the automation, he realizes there is one piece missing in order for it to work. Isabelle happens to have the missing key on her necklace and after she puts it in the machine, the automation draws a picture from the film Voyage and she recognizes the signature as her grandfather's. Isabelle and Hugo show Papa Georges the picture and he becomes angry. Will the two kids learn the secret to whom Papa Georges truly is and why Isabelle is forbidden to go to the movies?
7. Escape to Witch Mountain
Tia and Tony, two children from a different planet, find themselves on Earth and have to go on a journey in order to get back to their real home. They start off in an orphanage and their mystical powers quickly scare away other children. In a series of events, they are lead to Aristotle Bolt who immediately sees their magical powers and the opportunity to become wealthier. Tony and Tia flee and meet an old man who helps them on their way home.
6. Puss 'N Boots
This movie focuses on the story of Puss before he meets up with Shrek and Donkey. Puss is on a mission to steel golden goose eggs and falls into the company of other outlaws who try to fight and outwit each other. Humpty Alexander Dumpty and Kitty Softpaws team up with Puss to steal magic beans from Jack and Jill. Who will deceive whom through the tale of a love story to be hailed the hero?
5. Mulan
Mulan is a young Chinese woman who is klutzy and not like the typical girls who worry about their hair and looks. After a horrible meeting with the matchmaker, she is disheartened and left worrying about dishonoring her family. The Emperor announces that one man from every family must join the army to fight the enemy and this leaves Mulan feeling even worse since her father is the lone male. She risks everything and leaves during the night dressed as a boy to take her aging father's place. The stakes are high because if she doesn't lose her life in the war, then she could be charged with death for joining the war.
4. Recess: Taking the Fifth Grade
If you grew up on the Disney cartoon Recess, this is a fun movie to share with your kids. It's organized into three separate episodes and includes the whole gang of T.J., Mikey, Gus, Spinelli, Vince and Gretchen. In the first episode, T.J. fights the Board of Education as they make unfair decisions, including eliminating the playground and their lockers. The next episode shows the kids entering the fifth and sixth graders' club, which requires exclusive membership. T.J. and crew quickly butt-heads with the other club members and trials ensue! The last episode is all about Halloween and Spinelli believes the lie from Lawson that she's too old for the holiday. Gus, T.J. and the rest of Spinelli's friends are concerned about her lack of Halloween spirit and try to restore what is meant to be. The movie closes showing the gang on the last day of school and ties in with the end of the Recess series.
3. Daddy Day Care
Eddie Murphy and Jeff Garlin play two dads that get laid off and struggle to find new jobs and bills begin piling up. They can no longer afford to send their sons to Chapman Academy, which is the premier daycare facility and school in the area, and are forced instead to become stay-at-home dads. This leads to opening their own daycare, called Daddy Day Care. They follow non-traditional parenting methods and end up with many messes.
2. Air Buddies
This movie is the first of the Air Buddies movies, which follow the lives of Buddy and Molly's puppies. The puppies – Buddha, Budderball, Mudbud, Rosebud and B-Dawg – all have Buddy's athletic abilities. The puppies go on an adventure and run away when they learn that Henry, their human owner, decides it's time to find homes for all the puppies. Selkirk Tander is a schemer and is tasked with capturing Buddy as a gift for a spoiled kid's birthday present. In order to capture Buddy, Tander decides to lure one of the puppies and ends up catching the whole family. Buddy and Molly are stuck, but the puppies get away and search for help as their journey turns into an adventure leading Henry and his son Noah to Buddy and Molly.
1. Hachi: A dog's tale
Have a tissue on-hand for this heartwarming and heart-wrenching movie. Hachi is a stray Japanese Akita dog who is adopted by professor Parker Wilson. The two form an inseparable bond that even warms the heart of Parker's wife who vowed to never have a dog. Hachi follows Parker to the train station every day and arrives back in time to walk him home. One day, the dog brings a tennis ball to the train station and Parker is thrilled to play fetch. Hachi barks and barks at Parker to delay him, but the busy professor mistakes the warning for a playful moment. That day in class Parker suddenly faints and dies from a heart attack. Will the bond continue on for Hachi?
"The Truth" Proverbs 22:6 "Train up a child in the way he should go; even when he is old he will not depart from it."
Conclusion
Spending time as a family is so important and watching a fun movie may seem insignificant as a parent, but it can mean the world to your child. They may not recall the exact movie when they are older, but they will remember popcorn fights, staying up late and cuddling close while watching enjoying a flick. Take time and enjoy one of these great movies instantly on Netflix.
 Related Post- Top 15 Christian Movies on Netflix
Resources- ESV Holy Bible, Youtube, Photo Credit: raimundo illanes via Compfight cc