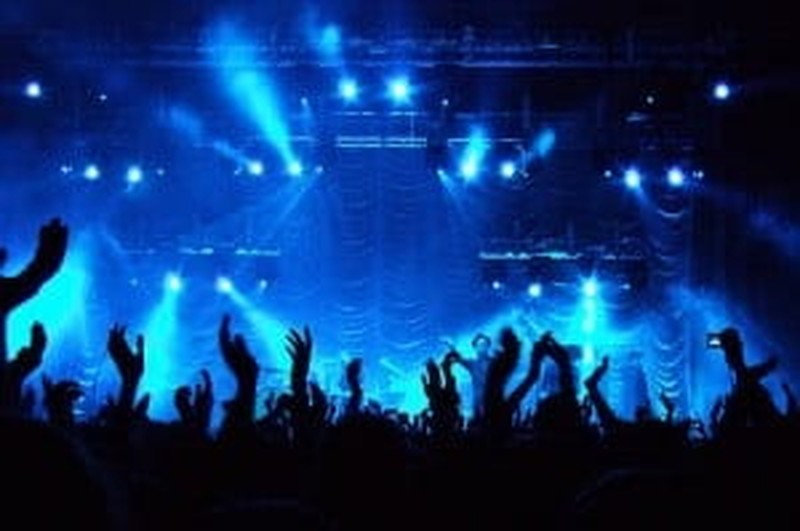 Matthew West  is one of the top American Contemporary Christian musicians of the last decade.  He is from Nashville, Tennessee and has released five studio albums.  In addition to performing, he also is a songwriter for such great Christian acts as Mandisa, Natalie Grant, Point of Grace, and Casting Crowns.  West also writes for mainstream mega-stars such as Vince Gill, Billy Ray Cyrus, and Rascal Flatts.  In 2007 Matthew West underwent some vocal chord surgery and wasn't even sure if he would be able to continue.  Through the power of prayer and the grace of God Matthew came through it and was able to continue on singing to this very day.  Now, here is a look at the top 15 Christian songs of all time from Matthew West.
15. Save A Place For Me
Favorite Lyrics- "And I wanna live my life just like you did.  Make the most of time, just like you did.  And I wanna make my home up in the sky, just like you did.  Oh, but until I get there, until I get there, just save a place for me."
14. When I Say I Do
Favorite Lyrics- "There must be a God, I believe its true.  Cause I can see His love, when I look at you.  And he must have a plan for this crazy life, because he brought you here and placed you by my side."
13. One Less
Favorite lyrics- "There's a wife somewhere halfway around the world, begging God for a little girl she can call her own."
12. One Last Christmas
Favorite Lyrics- "For one last Christmas, one last time.  One last season when the world is right, one more telling of the story, one more verse of Silent Night.  They'd give anything so he could have One Last Christmas."
 11. Strong Enough
Favorite Lyrics- "You must, you must think I'm strong, to give me what I'm going through.  Forgive me, forgive me if I'm wrong.  But this looks like more than I can do on my own."
10.  Happy
Favorite Lyrics- "I should be happy, I should be happy.  I should be living up these days.  Just like I know who runs this place.  Now that you found me, I should be happy."
9.  Broken Girl
Favorite Lyrics- "Now words like innocence, don't mean a thing.  You hear the music play, but you can't sing.  Those pictures inside your mind, keep you locked up inside your past."
8.  Only Grace
Favorite Lyrics- "There's only grace, there's only love, there's only mercy.  And believe me it's enough.  Your sins are gone, without a trace.  There's nothing left now, there's only grace."
7.  Next Thing You Know
Favorite Lyrics- "Well, I wish I could say I always stayed right there and I did until my freshman year.  But the world was pulling me a long way from thirteen.  And you were calling but I didn't hear.  Still I knew there was something more.  So, one day my knees hit the dorm room floor I said, 'if you're there, and if you really care, come talk to me like I was thirteen."
6.  More
Favorite Lyrics- "Take a look at the mountain stretching a mile high.  Take a look at the ocean, far as the eye can see, and think of me.  Take a look at the desert, do you feel like a grain of sand?  I am with you wherever, where you go is where I am."
5.  Forgiveness
Favorite Lyrics- "It's the hardest thing to give away, and the last thing on your mind today.  It always goes to those who don't deserve.  It's the opposite of how you feel when the pain they caused is just too real.  Takes everything you have to say the word, Forgiveness."
4.  My Own Little World
Favorite Lyrics- "Start breaking my heart for what breaks yours.  Give me open hands and open doors.  Put your light in my eyes and let me see.  That my own little world is not about me."
3. HelloMy Name Is
Favorite Lyrics- "Hello, my name is child of the one true king, I've been saved, I've been changed, and I have been set free, Amazing Grace is the song I sing.  Hello, my name is child of the one true king.
2. You Are Everything
Favorite Lyrics- "I'm the one with two left feet standing on a lonely street.  I can't even walk a straight line.  And every time you look at me, I'm spinning like an autumn leaf.  Bound to hit bottom sometime.  Where would I be without someone to save me?  Someone who won't let me fall.
1. The Motions
Favorite Lyrics- "I don't wanna go through the motions, I don't wanna go one more day.  Without your all consuming passion inside of me.  I don't wanna spend my whole life asking what if I had given everything?  Instead of going through the motions."
"The Truth" (Romans 6:14) For sin shall not have dominion over you. For you are not under law, but under grace.
Did I miss any of your favorite Matthew West Songs?  Let us know in the comment section, thanks for checking out F&E.  God Bless!
Resources- The Holy Bible, English Standard Version"Scripture quotations are from The Holy Bible, English Standard Version® (ESV®), copyright © 2001 by Crossway, a publishing ministry of Good News Publishers. Used by permission. All rights reserved.", www.youtube.com,photo credit: marfis75 via photopin cc