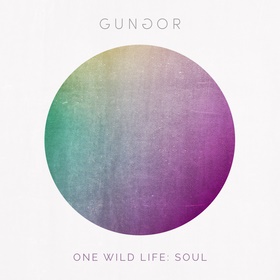 One Wild Life: Soul, the latest full-length album from GRAMMY [®] -nominated artist Gungor, debuted at No. 2 on Billboard's Christian Albums Chart this week. Critics and fans alike are heralding the new release, which dropped August 7, as yet another success from the band. CCM Magazine says Soul is "expertly crafted and calls for all within earshot to take immediate notice." Fans on iTunes have praised the Soul LP as "brilliant" and "a masterpiece" and describe Michael and Lisa Gungor as "artists in their prime."

Soul is first of three full-length albums to be released by the band over the next year. It will be followed by One Wild Life: Spirit and One Wild Life: Body. While each record will carry a distinct vibe, the album series presents a body of work that celebrates the adventure and challenges faced by Michael and Lisa since the release of their album I Am Mountain two years ago.

Purchase One Wild Life: Soul by clicking here, and be sure to visit below to watch the official music video for "Lion of Rock."
ABOUT GUNGOR: Michael and Lisa Gungor are curators of the GRAMMY [®] -nominated musical collective simply known as Gungor. The duo uses their skills as accomplished songwriters and multi-instrumentalists to tell honest and forthright stories - some personal and some allegorical. Together they've tapped their considerable musical reserves to blur genres to create a unique magnetic expression. In addition to their newest 2015 record One Wild Life: Soul, Gungor's previous full-length albums include I Am Mountain,Ghosts Upon The Earth and Beautiful Things.