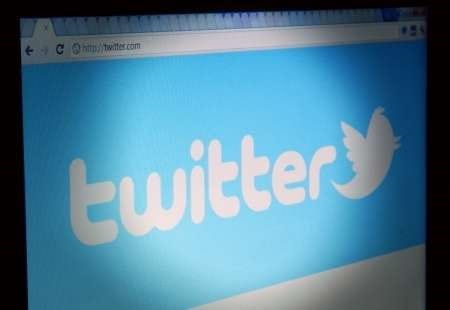 Sometimes you have the kind of day where you just need a pick me up; A quick reminder that you are loved, that you matter, that you are seen. Or maybe you have the kind of day where you have been constantly reminded of God's hand in your life. You've seen Him at work and are in awe and you wish you could put into words how you feel. These are the times when words, specifically God's word, can make all the difference. When thoughts put on paper ring with so much truth that your heart knocks a little. When something you read reminds you that anything you're feeling has been felt before and you're not alone on this ride.
Listed below are 25 faith filled soundbites that are just right for tweeting. Here's hoping that anyone of them might pick you up, make you smile, or point your forward to where He is always waiting:
25. The Lord will fight for you; you need only to be still-Exodus 14;14

24. Never be afraid to trust an unknown future to a known God.-Corrie Ten Boom

23. Feed Your Faith and all your fears starve to death.

22. The will of God will not take you where the grace of God will not protect you.

21. Being Faithful means you don't give up on God when His story for your life doesn't match yours page for page.

20. Take all the help you can get, every weapon God has issued, so that when it's all over but the shouting you'll still be on your feet-Ephesians 6:13 (The Message)

19. Depend on God in every part of your life, and He will guide, protect, and comfort you-Max Lucado

18. Grace is what's waiting for us when we lay down our worries at God's feet, give him our tired, anxious hearts, and allow Him to take over.

17. The wicked are overthrown and are no more, but the house of the righteous will stand- Proverbs 12:7

16. People will always be wishing that you'd fail, but you've got to give it over with every breath that you inhale-Ritchie Righteous

15. God is the greatest phenomenon that has ever crossed the horizon of this world. He is God's Son- Dr. S.M. Lockridge

14. You are exactly where you are supposed to be in God's divine plan.

13. I believe in Christianity as I believe that the sun has risen: not only because I see it, but because by it I see everything else. –C.S. Lewis

12. Thirsty hearts are those whose longings have been wakened by the touch of God within them-A.W. Tozer

11. There is no safer place than the center of His will-Calvin Miller

10. He stands fast as your rock, steadfast as your safeguard, sleepless as your watcher, valiant as your champion.-C.H. Spurgeon

9. The One who is in you is greater than the one who is in the world- 1 John 4:4

8. God is God. He knows what he's doing. When you can't trace His hand, trust His heart.-Max Lucado

7. He goes before us, follows behind us, and hems us safe inside the realm of His protection-Beth Moore

6. Faith is seeing light with the eyes of your heart, when the eyes of your body see only darkness-Barbara Johnson

5. There is no pit so deep that God's love is not deeper still-Corrie Ten Boom

4. I have come as a light unto the world, that whoever believes in Me should not abide in darkness-John 12:46

3. Christ is the secret, the source, the substance, the center, and the circumference of all true and lasting gladness- Mrs. Charles E. Cowman

2. I can do all things through Christ who strengthens me. –Phillipians 4:13

1. God, who foresaw your tribulation, has specifically armed you to go through it, not without pain but without stain- C.S. Lewis
Final Thoughts
It can be overwhelming to decipher the right and wrong ways to use social media as a Christian. But we are a generation of believers with thousands of ways to be heard. By using tools like Twitter to speak of our faith, we can approach technology as a way to further contribute to the spreading of the good news that is Jesus Christ. Though that story is so much bigger than 140 characters, maybe the quotes listed above are just enough to encourage you to keep reading all the way up until you reach the End.
Related reading: Should more Churches use Social Media for outreach?