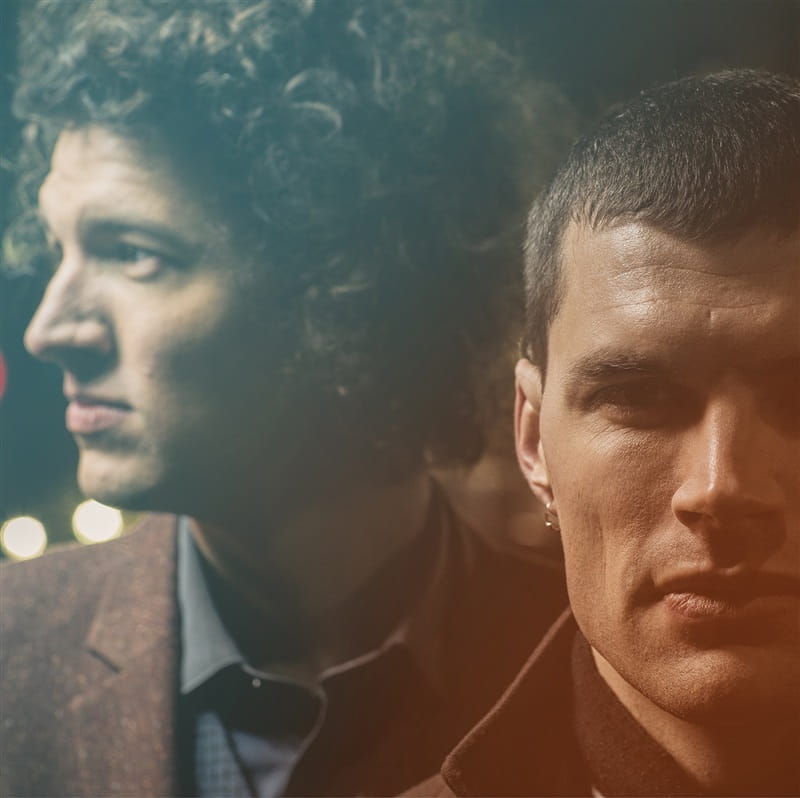 One of the hottest Christian bands to rise up the charts has been for King & Country. I began following them last year and love their music more and more every time I see one of their videos or hear one of their songs. They swept the CCM category at the Grammy's and they nearly completed a sold-out 40-city tour last year. They also won a GMA Dove Award in 2013 for "New Artist of the Year".
Here are seven reasons to follow For King And Country in 2015.
7. Performing at Christian Music Festivals
You may assume that all Christian artists perform at music festivals that happen around the country every year, but that's not the case! The band will be performing at Freedom Fest in Jacksonville, FL, Unity Fest in Muskegon, MI, Soulfest in Gilford, NH, Rock the Desert Festival in Midland, TX, Amplify Festival in Benton, AR and many others. I love getting to see many Christian artists together and how they work together in unexpected ways – borrowing equipment, inviting each other on stage, referencing each other's songs. It's amazing to see the unity of artists coming together on stage and for King & Country truly embraces this.
6. High energy
Have you had the opportunity to see for King & Country in concert? I saw them at Winter Jam and I'm pretty sure they ran around the entire arena – while carrying their instruments and leaping from podiums. The energy is contagious! You can get a taste of this watching some of their music videos, but it's nothing compared to seeing them live!
5. Taking media by storm
They have already had appearances on the Today Show and Tonight Show and more is coming this year! The show A.D. will premiere on NBC on Easter and the song "By Our Love" is featured in the promo for the new show. It's amazing to see how God is using them to spread positive and truthful messages.
4. They appreciate where they are
Luke has been open about his battle with a digestive disorder and many of their songs have been inspired by his journey. They are currently on the Winter Jam Tour, but Luke was recently hospitalized. On Facebook he posted a photo andstated, "I'm reminded today of where so many of our songs come from. They come from the journey God has us all on." He doesn't call out, "Why me!" instead, he uses the opportunity to praise God.
3. They Are Genuine
It's clear that Luke and Joel set their minds and hearts on serving God. While their music has soared the charts, they take the opportunity of being in the spotlight to spread positive messages. One of the missions they are highlighting and supporting while on the Winter Jam Tour is a coin and crest priceless necklace to signify that women are priceless and to remind men how to treat women with respect and honor. They have also spread messages to bring awareness about sex trafficking, ISIS killing Christians and other opportunity for Christians to band together against evil. I love the example they are showing in bringing awareness to what is happening around the world.
2. Family oriented
Luke and Courtney just welcome their second son. Luke often posts about his sons on social media and how much he loves spending time with them. The song "Without You" was a beautiful song with Luke and Courtney singing together about how they don't want to live without each other. Joel and Moriah also provide an example of how to maintain a strong, Christ-centered relationship while being apart. Their family is important, but they also spend time showing love for their crew and friends in a time of need. Their former lighting technician Zach Bright was diagnosed with cancer this past fall and they are helping to encourage him. Keeping your priorities straight with a busy schedule does not come easy. I imagine they could easily keep their schedules packed, but they set aside time for friends and family.
1. Their songs send a powerful message and reminder as a Christian
for King & Country doesn't complicate the simple message of Christ. They have a unique way of simplifying the message of God's love. The song and video for "The Proof Of Your Love" is incredibly powerful in portraying how important God's love is and how actions void of love are meaningless. "Run Wild" portrays the cages that we often keep ourselves locked in, but our freedom is available through Christ. "O God Forgive Us" talks about asking forgiveness for our lack of faith in God. My favorite lyric is: "We want drive through peace and instant hope" – God doesn't work on our timeline and His timing is always better. I could continue on about their music, but you get the point!
I know there are more announcements and exciting news on the horizon for Luke, Joel and the rest of the band of for King and Country. What is your favorite thing about this band or your favorite song?
Article by Elise Cleary
I am a Christian writer and editor that lives in northern Michigan and thoroughly enjoy music, movies, TV shows, books and other entertainment with a Christian focus. My favorite song is "Oceans" by Hillsong United because it reminds me that has big plans for me and everyone else who puts their trust in Him. There are many movies that have impacted my life, but a few include God's Not Dead, The Shunning and Letters to God. When I'm not writing I enjoy watching movies and laughing with my busy toddler and husband.