the-winning-walk's Video Channel
How Long is Your Shadow?
Like all journeys, walking the winning walk requires the proper equipment and preparation. Dr. Ed Youngs passion is to outfit your life with the Word of God, so you will be able to follow wherever the Master leads and experience the abundant life He intends us to have.
Posted 2016-01-31T00:00:00
Dr. H. Edwin Young was born in Laurel, Mississippi. He accepted Jesus Christ as his Savior at the age of 12 through the leading of his pastor's wife, Mrs. Gates. Following graduation from high school in Laurel, Dr. Young entered the University of Alabama as an engineering major. Mid-way through his freshman year, challenged by an atheist in his dorm who questioned his belief in God, he began to seek God's purpose for his life. Six months later, he surrendered to the call to preach the Gospel, and enrolled at Mississippi College to continue his education. On June 28, 1959, he married Jo Beth Landrum. Dr. Young's preparation for the ministry continued at Southeastern Baptist Theological Seminary in Wake Forest, North Carolina. His first pastorate was in North Carolina, and he pastored in North and South Carolina until 1978 when he moved to Houston, Texas. He became the pastor at Second Baptist Church where he continues to pastor today. The congregation has grown from 2,000 members in 1978 to over 53,000 members at five church locations presently. Dr. Young was elected president of the Southern Baptist Convention in June of 1992 and again in June, 1993. He is the author of many books including, Total Heart Health, The 10 Commandments of Parenting, and The 10 Commandments of Marriage. Dr. Young's broadcast ministry, The Winning Walk, can be seen and heard across North America and throughout the world.
Watch more The Winning Walk on LightSource.com
Uploads
troyb...
Today's Devotional
An Angry PrayerHow do God's power and sovereignty encourage you to press on for good?
Let's Make ItFacebook official!
Top Artists
Top Music Videos
Inspirations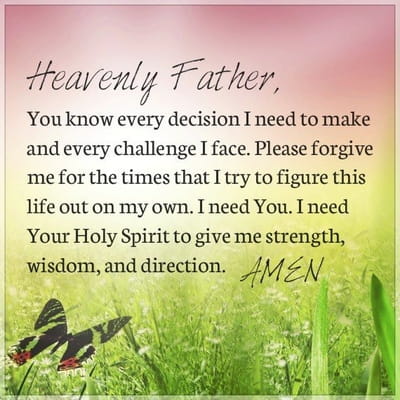 Facebook