Today's Devotional
Fireworks and MercyHow does it make you feel to know that God understands your human frailty and has mercy on you?
Let's Make It
Facebook official!
Top Artists
Top Christian Music Videos
Inspirations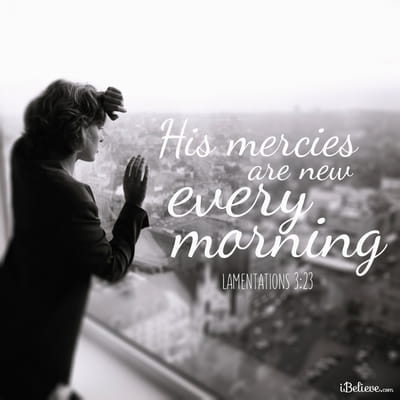 Facebook
the-winning-walk's Video Channel
The Church should have No say in Government
"What happened to America?" How did the moral compass of our nation began to drift? It was when the American people began to believe some lies. If we hear a lie often enough and regularly enough from so many different arenas; we begin to believe it.That's why Dr. Ed Young has taken the major step of preaching a candid 3-message series that lays bare the lies that American society… and even American believers… have come to accept as truth. Lies about morality, the role of the church, the role of government, the sanctity of life, and more.
Posted 2016-10-23T00:00:00
Dr. H. Edwin Young was born in Laurel, Mississippi. He accepted Jesus Christ as his Savior at the age of 12 through the leading of his pastor's wife, Mrs. Gates. Following graduation from high school in Laurel, Dr. Young entered the University of Alabama as an engineering major. Mid-way through his freshman year, challenged by an atheist in his dorm who questioned his belief in God, he began to seek God's purpose for his life. Six months later, he surrendered to the call to preach the Gospel, and enrolled at Mississippi College to continue his education. On June 28, 1959, he married Jo Beth Landrum. Dr. Young's preparation for the ministry continued at Southeastern Baptist Theological Seminary in Wake Forest, North Carolina. His first pastorate was in North Carolina, and he pastored in North and South Carolina until 1978 when he moved to Houston, Texas. He became the pastor at Second Baptist Church where he continues to pastor today. The congregation has grown from 2,000 members in 1978 to over 6 campuses and we have reached over 70 thousand members. Dr. Young was elected president of the Southern Baptist Convention in June of 1992 and again in June, 1993. He is the author of many books including, Total Heart Health, The 10 Commandments of Parenting, and The 10 Commandments of Marriage. Dr. Young's broadcast ministry, The Winning Walk, can be seen and heard across North America and throughout the world.
Watch more The Winning Walk on LightSource.com
Uploads
spatt...
troyb...