Today's Devotional
Encouragement ExchangeHow could you give encouragement to someone today?
Let's Make It
Facebook official!
Top Artists
Top Music Videos
Inspirations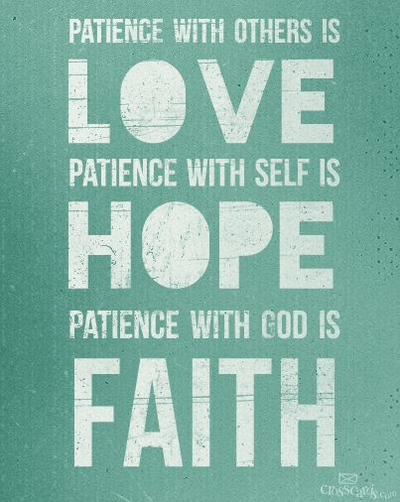 Facebook
Corporate Woman Quits Job To Start Ministry

2016-06-14T14:16:19322 views

Nancy Haggerty once had the job other people always dreamed of. But she left he corporate life to start Marketplace Matters Ministry, an organization that helps mentor and assist people with their ...

God Sends A Miracle To Family With Son In A Coma

2016-05-17T11:33:153949 views

19-year-old Dylan Rizzo was in a terrible car accident that left him in a terrible coma. And though he was awake doctors feared he would always be in a vegetative state. But one doctor refused to t...

Pastor's Message For People Over 45 Is SO Powerful!

2016-05-12T14:45:481027 views

Pastor Andy Stanley has a message for Americans over the age of 45. The new election is certainly stirring up controversy and pitting people against each other. But Andy has a message that we all n...

Bono And Eugene Peterson Talk God And The Psalms

2016-04-29T12:37:26952 views

Rock legend Bono is a proud Christian and he has always considered theologian and author Eugene Peterson a mentor in his faith. And hearing these two men tell how they met and the incredible fellow...

Stranger's Honesty Leads To Amazing Reward And Lesson

2016-04-26T14:04:541515 views

Stuart Edge is back with an incredible act of kindness. Stuart accidentally paid a stranger $470 because of a typo in a money transfer. That stranger was honest enough to return the money, so Stuar...

Powerful Reminder On The Importance Of Empathy

2016-03-17T16:35:14906 views

Empathy and sympathy are two completely different words. And Dr. Brené Brown reminds us of the importance of empathy and creating a genuine connection with others. This powerful tool is the best wa...

World Leader Says Easter Should Be For Jesus

2016-03-15T16:15:57948 views

British Prime Minister David Cameron has a message about Easter that every Christian needs to hear. He's not letting people take Christ out of his country. And what he has to say about Easter had m...

Modern Day Parable Of Lamb And Shepherd Is POWERFUL!

2016-02-23T11:02:503783 views

When this mother sheep got separated from her newborn lamb, she rejected her. But Ray Carman points out that despite the sad beginnings, this little lamb was going to have a beautiful life with the...