Today's Devotional
LaughterHow do joy and laughter reveal the heart of God?
Let's Make It
Facebook official!
Top Artists
Top Music Videos
Inspirations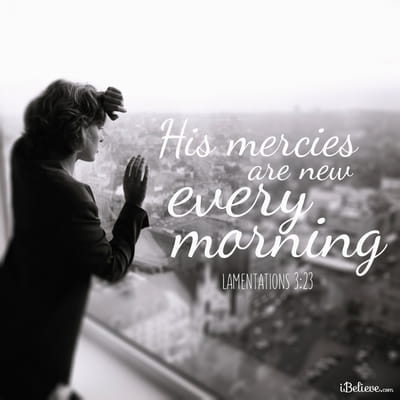 Facebook
12 Siblings Stun Audience With Irish Dance And Song

2016-04-11T15:56:48188176 views

The Willis Clan is without a doubt a talented family. These 12 siblings aren't just singers, but they're accomplished Irish dancers as well. Just watch this incredible performance that brings toget...

The Willis Family Sings 'Down To The River' At Riverbank

2016-03-30T12:03:3621420 views

The Willis Family certainly has a God-given talent. Today, this family of 14 is singing 'Down To The River.' And from the moment you hear their beautiful harmonies, it will touch your soul. AMEN!

2016-04-29T17:27:5724 views

Samaritan's Purse Vice President Ken Isaacs gives an update on our work in Ecuador as he travels there aboard our DC-8. Samaritan's Purse is airlifting an emergency field hospital to help treat the...

'I Am Not Ashamed' - Trailer For Rachel Joy Scott Story

2016-05-12T14:41:441132 views

Rachel Joy Scott, was the first student killed at Columbine High School on April 20th, 1999. Rachel lived her life for God and the legacy she left behind continues that mission. Now, a film about h...

2016-02-28T14:52:038558 views

Wedding day: Young groom sings LOVE song to his bride moments before their VERY FIRST KISS. Composed and sang by the groom Alan Hale. Watch the bride's reaction when the groom says her name.


2016-05-01T08:22:196445 views

Comedian Jeff Allen​ joins the The Y​ and get's a trainer. You don't have to be into fitness to enjoy this new comedy from Jeff Allen​

Go to thegrablegroup.com/speaker/jeff-allen/ to lea...

Baby Being Moved By The Spirit Will Touch Your Heart

2016-01-18T16:05:5335788 views

Baby Leland LOVES when his momma sings to him. And when she started to sing the worship hit 'Good Good Father' to her baby boy he couldn't help but be overwhelmed by the spirit. And I can't blame h...

2015-01-15T11:09:054594 views

http://www.danstevers.com/tienda/primicias/

The principle of the firstfruit applies to tithing and giving but extends to every area of our lives; God must be first.

Contains e...

2015-10-25T19:11:231283 views

Endless #1978. God is endless - and so are His Spirit, His works, and His power. Discover what His endlessness has to do with your life, here and now and forever.
To get in touch, to receive ...