Disney Love Song Medley Will Take You Back In Time!

2016-02-05T15:21:44474 views

Every time I hear a Disney song, it takes me back to my childhood. And hearing this beautiful Disney Love Medley from Voctave with Kirstin Maldonado and Jeremy Michael Lewis had my heart soaring! T...

Man's 48-Hour Engagement Is The Greatest Surprise Ever!

2016-02-03T11:33:13634 views

When Kyle went in to buy his girlfriend Madison an engagement ring he had no idea Helzberg Diamonds had a proposal for him. And this 48 hour proposal surprise is a crazy beautiful whirlwind of love...

Celebrity Couple Speaks Out On Celibacy

2016-02-02T14:54:432063 views

Actress Meagan Good and her husband, Pastor DeVon Franklin are speaking out about choosing to honor God and abstain from sex before marriage. And hearing how this couple is bravely speaking out whe...

MuteMath's 'Monument' Music Video Is EPIC!

2016-01-20T16:06:521487 views

Charles "LaLa" Evans is truly a special soul. After the loss of his beloved wife, he decided to turn his home into something incredible. And seeing his story put to music with MuteMath's 'Monument'...

Pop Star Sings Inspiring 'Fight Song' With Sick Children

2016-01-20T15:59:59527 views

Rachel Platten's 'Fight Song' has been heard all over the world. It's become an anthem for strength and inspiration. And when kids from Children's Health join Rachel, it's a performance you won't w...

Pastor Disarms Gunman In Church With Power Of Prayer

2016-01-04T21:21:434814 views

Pastor Larry Wright was in the middle of his New Years Eve sermon when a man with a rifle entered the church. Panic immediately set in, but Pastor Wright took it upon himself to talk to the strange...

Pizza Delivery Driver Gives Homeless Man Incredible Gift

2015-12-21T16:23:3220527 views

Angela Nguyen visited Lee every week to deliver his Domino's pizza. But seeing him live in an old 10-foot trailer with no heat nearly broke her heart. So this kind woman set out to give Lee a Chris...

Dick Van Dyke Celebrates 90th Birthday With Flash Mob

2015-12-15T11:47:371051 views

Dick Van Dyke is kicking off his 90th birthday weekend with 1 incredible surprise. When fans surprised him with a Mary Poppins-themed flash mob, I couldn't help but sing along. What a great moment ...

Husband With Dementia Relieves Memories Through Photos

2015-12-07T16:30:13610 views

Her husband's dementia has taken away most of his memories. So for Christmas she gave him pictures to remind him of when they first fell in love. And his response was so beautiful I couldn't hold b...

Act Of Kindness For A Sick Boy Changed His Life

2015-12-01T16:04:44919 views

Sergio's dad died when he was young and his life quickly took a turn for the worst. Until one of his wrong decisions landed him in a children's hospital where he met a little boy who changed everyt...

Mother Texts Dead Son And Receives THIS Response

2015-11-20T16:12:0548855 views

Taylor Thyfault died a hero while on a police ride along that ended in a high speed chase. His mother was grief-stricken, but found comfort in sending text messages to his cell phone number. But th...

Christian Comedian's Newborn Responds To His Voice...WOW!

2015-11-19T15:30:42995 views

Christian comedian and dad Michael Jr. shared this incredible video of his baby girl. His newborn daughter is crying and crying but the second she hears her father's voice everything changes. And w...
Today's Devotional
Unfailing LoveHave you ever felt that even God couldn't love you?
Let's Make It
Facebook official!
Top Artists
Top Music Videos
Inspirations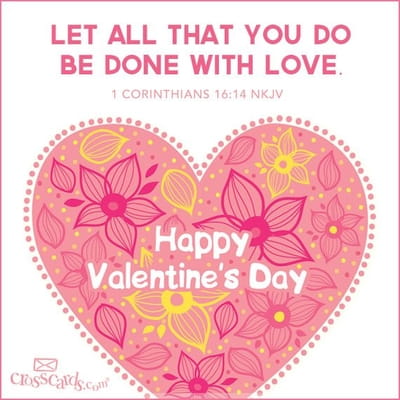 Facebook