The Jeff Schreve channel
The Birth of a Dream
Do you have a God-given dream – a vision for your life? Well whether you do or not, God has a special dream for you. Are you working toward fulfilling God's dream for you … or do you have discouraging people trying to stop you? Learn how to fulfill God's dream for you in this powerful first message in Jeff's series Dreams and Detours: Lessons from the Life of Joseph. Discover THE BIRTH OF A DREAM and let God show you the purpose He has for you.
Posted 2016-05-01T00:00:00
Jeff's life has been radically changed by Jesus Christ.Growing up in a church-going home, Jeff learned a lot about God, but he did not know God. He believed in Jesus in the same way he believed in George Washington: he knew Jesus was real, but had not personally met Him. All this changed one night after a Young Life meeting when he was alone in his bedroom. There Jeff saw his need for Christ and His forgiveness and surrendered his life to Jesus.As a student at the University of Texas, Jeff grew in his Christian life. He graduated with a degree in business and moved back home to Houston, Texas to start a career in business. There he met his future wife, Debbie, at a single's group meeting at Champion Forest Baptist Church. They were married in 1986 and have been blessed with a wonderful relationship and three awesome daughters and two beautiful grandchildren. A New DirectionAfter spending 13 years as a chemical salesman, God called Dr. Schreve to preach. He left his secure position and moved his family to North Carolina to attend Southeastern Baptist Theological Seminary. It was a scary and difficult move to make ... but it was one of the best decisions they have ever made. One year later, God called them to serve on staff at Champion Forest Baptist Church. In 2000, he completed his Master of Divinity degree graduating from Southwestern Baptist Theological Seminary. He graduated with a Doctor of Ministry degree in 2014 from Southeastern Seminary. Jeff Schreve has been the senior Pastor of First Baptist Texarkana in 2003, a growing and exciting church with 4500+ members.
Watch more From His Heart on LightSource.com
Today's Devotional
Simple ThingsWhat simple pleasures can you rediscover with God today?
Let's Make ItFacebook official!
Top Artists
Top Music Videos
Inspirations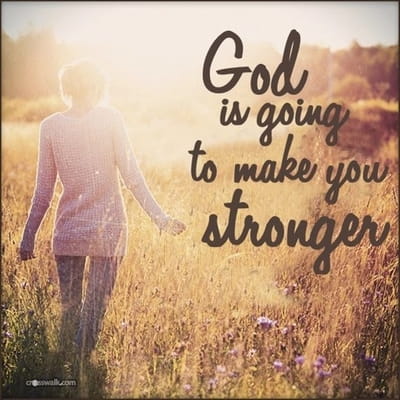 Facebook