Today's Devotional
Sacrificial LoveWhat does it mean for you to carry your cross?
Let's Make It
Facebook official!
Top Artists
Top Christian Music Videos
Inspirations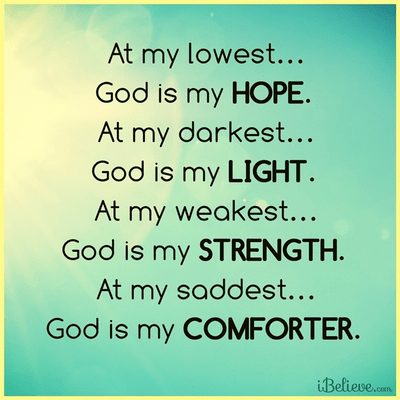 Facebook
Devotionals
Your Will Be Done
The two requests in verse 10 of the Lord's Prayer are two sides of the same coin (Matthew 6). When we pray for God to rule as king, we're also acknowledging that we will obey the King and do His bidding.
God has planned good for us (Jeremiah 29:11; Romans 8:28), so we can pray, "May Your will be done on earth, as it is in heaven." This is a prayer of submission and surrender, in which we ask God to conquer us, to overcome our sinful will and willful resistance, and to align our wills to His perfect one. It's a prayer that says, "We choose to obey God." But what is God asking us to do? First, God's will for unbelievers is that they believe in Jesus Christ and receive salvation (John 6:40; 1 Timothy 2:3-4). Second, if you're a believer in Jesus, you're already in God's saving will. God wants us to know His good and perfect will (Romans 12:2). He wants us to be holy (1 Thessalonians 4:3) and Christlike (Romans 8:29). He wants us to live honorable lives (1 Peter 2:15) and to suffer for doing good, not evil (1 Peter 3:17, 4:19). He wants us to be thankful in all circumstances (1 Thessalonians 5:18). The list could go on and on, for the Bible provides clear direction for life's decisions (2 Timothy 3:16-17). The problem, then, is not that we can't know God's will. Rather, we're often unwilling to do what we already know is God's will (Deuteronomy 29:29; John 7:17). That's why it's so important that we pray more and more, "May Your will be done on earth, as it is in heaven. Lord, I want to obey You now. And I pray that the whole world will obey You too." , K.T. Sim
CLICK HERE
to visit OurDailyJourney.org