Today's Devotional
The OneRead Galatians 6:1-3 and consider the importance of helping other believers in Jesus.
Let's Make It
Facebook official!
Top Artists
Top Music Videos
Inspirations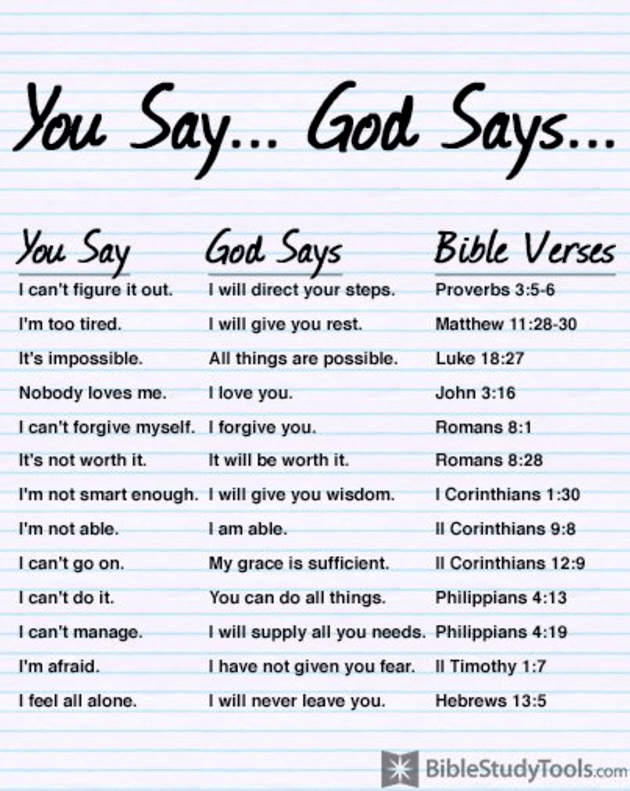 Facebook
Devotionals
Unreachable
by Dara Maclean
I sat down at the piano one day and I was in "got to write a song" mode,
which is never a good mode to be in. I started frustrating myself a bit,
because I just couldn't tap into the right flow. So, I stopped and then did
what I should have done from the start, I prayed. I love how God works,
almost instantly, in my heart, I heard, "start with the end in mind, start
with the people you want this song to reach." It was like He was waiting to
have a heart to heart, but in His patience, He let me make my own futile
attempt first and just waited for me to take His hand and let Him lead me
into what the real need was.

That's when the first verse of "Unreachable" came:


"Smiling but you're broken
Hurting barely coping
Out there waiting hoping
For someone, some where.
To tell you what you're missing
So you can get to living
You feel way beyond forgiving
You've tried everything"


I imagined a perfectly put together person, smiling, shaking hands, kissing
babies, etc. The person you and I would think has everything, but really has
nothing. The void in them is internally gaping and it's apparent that
nothing they've tried thus far, has ever been enough. We then pan over to
the person on the street corner, that tangibly has nothing, looks hopeless
and doesn't even know how to begin to pick up the pieces again. Last, but
not least, there's a third party involved in this picture, it's me.


I have at times in the past, through failure and self induced situations,
which caused my to only be able to see the truth in part, so basically not
at all, created a distance between myself and my heavenly Father.
I have grown up around the beautiful truth of the gospel, but without
allowing fresh revelation to happen on a daily basis, so that I knew it for
myself, I at times was like a dead man walking, who couldn't see past their
own failure to even begin to focus on others.

I allowed guilt and condemnation to be my identity and until I could work my
way back into Gods good graces, I would feel as though I deserved to be
punished. Now, I would be the first one to tell you, that this thinking was
in NO WAY even Biblical and if anyone came to me going through the same
thing, I would point them to scripture after scripture that proved just the
opposite of the nature and character of a faithful and all loving God.
Further proving, that information verses revelation that is available to us
personally and daily, is the difference between spiritual life and death.


We separate ourselves from Him sometimes, because we misunderstand His
heart. We then feel like He is at a distance and we allow the lies of the
enemy to pile on, which is an obvious tactic to push us further and further
in the very direction that we want nothing to do with. It's the bottomless
pit of us and what we can do apart from Him...


I woke up this morning, the room was dark, I hurriedly went to the blinds to
open them up. As soon as I did, the sun light came bursting through, I could
see everything clearly and I smiled, because darkness was no where to be
found. The same is true when we stop believing the lies of the enemy that
are meant to keep us trapped and powerless in the dark. Instead, as we begin
to flood ourselves with the light of the gospel and the heart of our Father
knowing from the inside out that:

"Nothing can separate us from the Love of Christ."
-Romans 8:37.

"He will "NEVER leave us, nor forsake us"
-Hebrews 13:5.

"Where can I go from Your Spirit? Or where can I flee from Your presence?
If I ascend into heaven, You are there; If I make my bed in hell, behold,
You are there... How precious also are Your thoughts to me, O God!
How great is the sum of them! If I should count them, they would be more in
number than the sand; When I awake, I am still with You.

-Psalms 139:7

"Therefore, there is now no condemnation for those who are in Christ Jesus,
because through Christ Jesus the law of the Spirit of life set me free from
the law of sin and death..."
-Romans 8:1

Those who are led by the Spirit of God are sons of God. For you did not
receive a spirit that makes you a slave again to fear, but you received the
Spirit of sonship. And by him we cry, "Abba, Father." The Spirit himself
testifies with our spirit that we are God's children. Now if we are
children, then we are heirs—heirs of God and co-heirs with Christ..."
-Romans 8:14


When we flood our heart with His love and thoughts towards us, our eyes are
open to see who we really are! Instead of acting like mere servants slinking
around attempting to earn a love that has eternally been gifted to us
through the sacrifice of Jesus. We discover, that we are His kids and as the
perfect Father that He is, He has been waiting for us, with both hands
extended, to receive by His grace "EVERYTHING that pertains to life and
godliness" -2 Peter 2:3. For us to truly walk in "life and life more
abundantly" -John 10:10.

This is when instead of existing, we actually start living through Christ!
No longer questioning His love for us, but knowing that we have been
eternally redeemed! He sees us as blameless and spotless, through the blood
of His Son, one drop enough to forever cleanse us white as snow. The past
really is dead, even if it was yesterday and no matter what you've done, big
or small, sin is sin and God is not shocked, but His forgiveness is now, if
we'll just ask, even if it's the thousandth time. Let us run to Him, to the
light daily, for there is safety in His exposure! His grace is sufficient
for us and the areas of overwhelming weakness in the past, through His power
in our lives, can now be our biggest strengths. We can experience the
"better way", the best and only way!

"You're Not too far away
You can't fall too far to save
Sounds unbelievable
But You're not Unreachable
Just take the hands of grace
Your sins have been replaced
By something beautiful

You're not Unreachable"


Whether people know God, or not, when the heart of our Father God is clearly
seen and portrayed by His grace on display in our lives, empowering us to
live through Him, differently than the world. My hope is that collectively,
we would get caught up in His all consuming love, that begins to effect and
change everything.


This is my prayer for us all.
From my heart to yours,

-Dara Maclean-
Grab the free download of Dara's uplifting single "Suitcases" on itunes.