Today's Devotional
Tongues AfireWhen have you recently endured the wound of another person's words?
Let's Make It
Facebook official!
Top Artists
Top Music Videos
Inspirations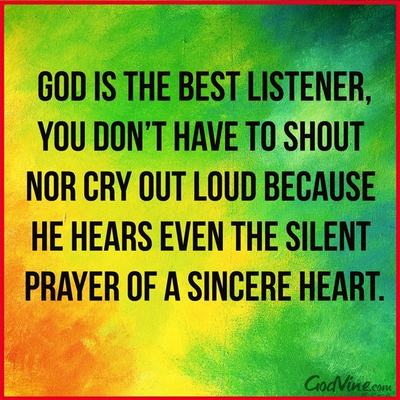 Facebook
christ-in-prophecy's Video Channel
Miracles of Jesus in the Galilee
Explore the Galilee and follow where Jesus walked on the show Christ in Prophecy!
Posted 2016-07-24T00:00:00
About Dr. David R. Reagan, Host
Dr. David R. Reagan serves as the Senior Evangelist for Lamb & Lion Ministries. He is a native Texan who resides in a suburb of Dallas and is married to Ann and father of two daughters. 
Dave, as he prefers to be called, before entering the ministry had an extensive career in higher education after earning his PhD from Harvard University in International Law and Politics. He is a life-long Bible student, teacher, and ordained preacher. He entered the full time ministry in 1976 when he was called to serve as the pulpit minister for a church in Irving, Texas. Later he founded Lamb & Lion Ministries in 1980. 
He is the author of many religious essays which have been published in a wide variety of journals and magazines, including the ministry's own magazine, The Lamplighter. He has written 11 books which have been translated into several languages. Dave's sermons have been distributed worldwide. He has led more than forty pilgrimages to Israel that focus on the prophetic significance of the sites visited. 
Dave is the host of Lamb & Lion's weekly television program called "Christ in Prophecy." This program is broadcast nationally on a number of Christian networks which combined have access to 100 million homes in the United States and is available to every country in the world. The program deals with the prophetic significance of national and international events. 
Full bio - http://www.lamblion.com/about_staff_reagan.php 
About Nathan E. Jones, Co-Host
Nathan E. Jones serves since August 2007 as Evangelist and Web Minister for Lamb & Lion Ministries, reaching out to the two billion plus people accessible over the Internet with the message of the soon return of Jesus Christ. He is also the co-host of the ministry's television program "Christ in Prophecy." 
A life-long student of the Bible, he was ordained as a minister at Southeast Christian Church in Louisville, Kentucky. Nathan is a graduate of Cairn University with a Bachelors in Bible, attended Southern Baptist Theological Seminary, and received his Masters of Management and Leadership at Liberty University. 
Nathan is married to Heather Jones, who also serves at the ministry. They have three middle school-aged children who love the Lord. 
Nathan and his wife had ambitions to serve in the mission field and spent time in short-term missions and as a Web Architect before discovering the largest pulpit in the world—the Internet. Now he can be found growing and developing the ministry's Web outreach at www.lamblion.com, blogging, discussing Jesus' soon return on social networks, producing end time video messages, being interviewed on radio programs, speaking at conferences and churches, and answering Bible-related questions sent in from all over the world. 
Full bio - http://www.lamblion.com/about_staff_jones.php
Watch more Christ in Prophecy on LightSource.com
Uploads
ldomi...
angel...